Kalithea
The Cosmopolitan Destination!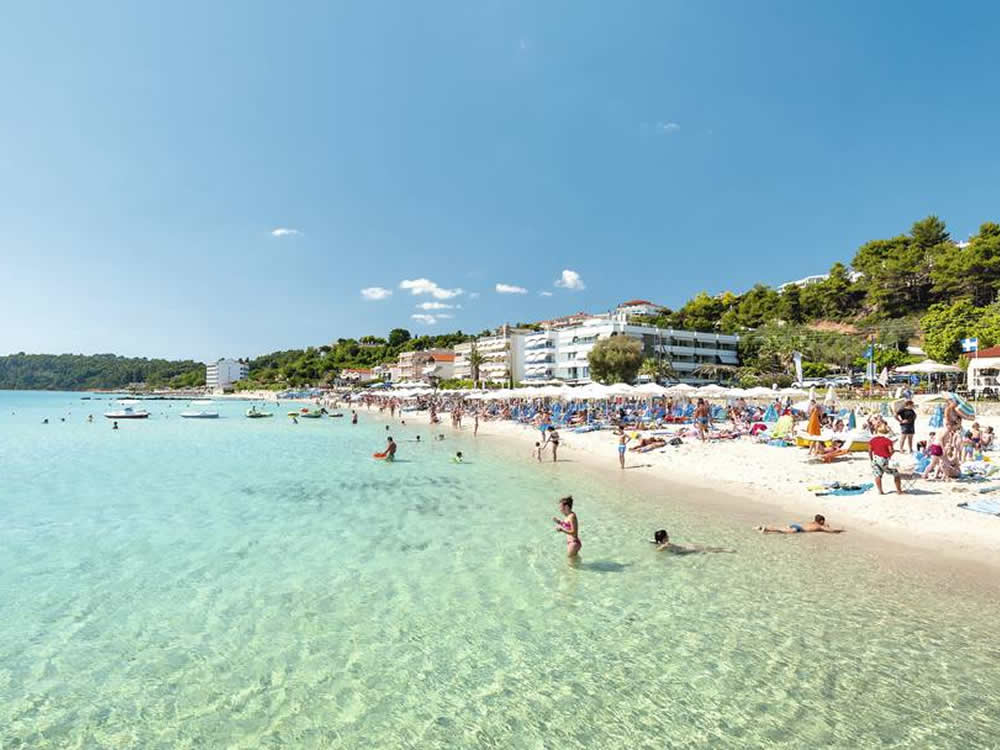 One of the most sought after areas of the beautiful peninsula of Kassandra, where the pine trees decorate the golden
sandy beach
,
Kallithea
is a modern shopping center and
cosmopolitan resort
, characterized by large hotel complexes and traditional family accommodation as well as the night life of those who love
music and dance
.
Kallithea is an attraction for thousands of tourists who come to enjoy
wonderful beaches
and unique archaeological finds, the most important of which include the Doric temple of Ammon Zeus (Doric, 4th century BC), the sanctuary of Dionysus and the Nymphon, and the small church of Agios Panteleimonas with the interesting frescoes.
"Kallithea ... wonderful beaches - nightlife!"
Undoubtedly, it is the best starting point for
one-day excursions
across the peninsula, especially for those who want to experience the impressive
archaeological
and
historical
monuments of the place.
Providing the necessary infrastructure for a
pleasant and fun holiday
combined with unique natural and historical heritage and an
impressive nightlife,
Kallithea is able to satisfy even the most discerning visitor.
It is about 85 kilometers away from Thessaloniki.
Blue Garden Rooms

Blue Garden is situated on the road of Fourkas - Posidi on the first foot of Chalkidiki in the overgrown Kassandra.
Find us
Blue Garden
Fourka - Halkidiki 630 77 - Greece
+30 23740 41255
Mob.: +30 6986978869
Mob.: +30 6982067720